We are your partner for packaging solutions. With flexibility, commitment, expertise and technology, we deliver the right packaging solution for your product.
We mainly use polyethylene in our manufacturing process, which is a recyclable plastic material. We can use various additives to fine-tune the properties of the polyethylene film to suit your application and requirements.
Our wide range of raw materials meets most of the challenges and requirements of the market, such as compliance with requirements for food or being made from recycled or fossil-free raw materials.
Kullaplast offers printed products. All additives and printing inks used are free from heavy metals.
If you have any special requests or queries about our products, just get in touch with us – we will come up with solutions for you.
We offer a wide range of packaging solutions to the food, construction and manufacturing industries.
Shrink film
Wood protective film
Polyethylene foil
Polyethylene tube
V-film
Cover film
Stretch hood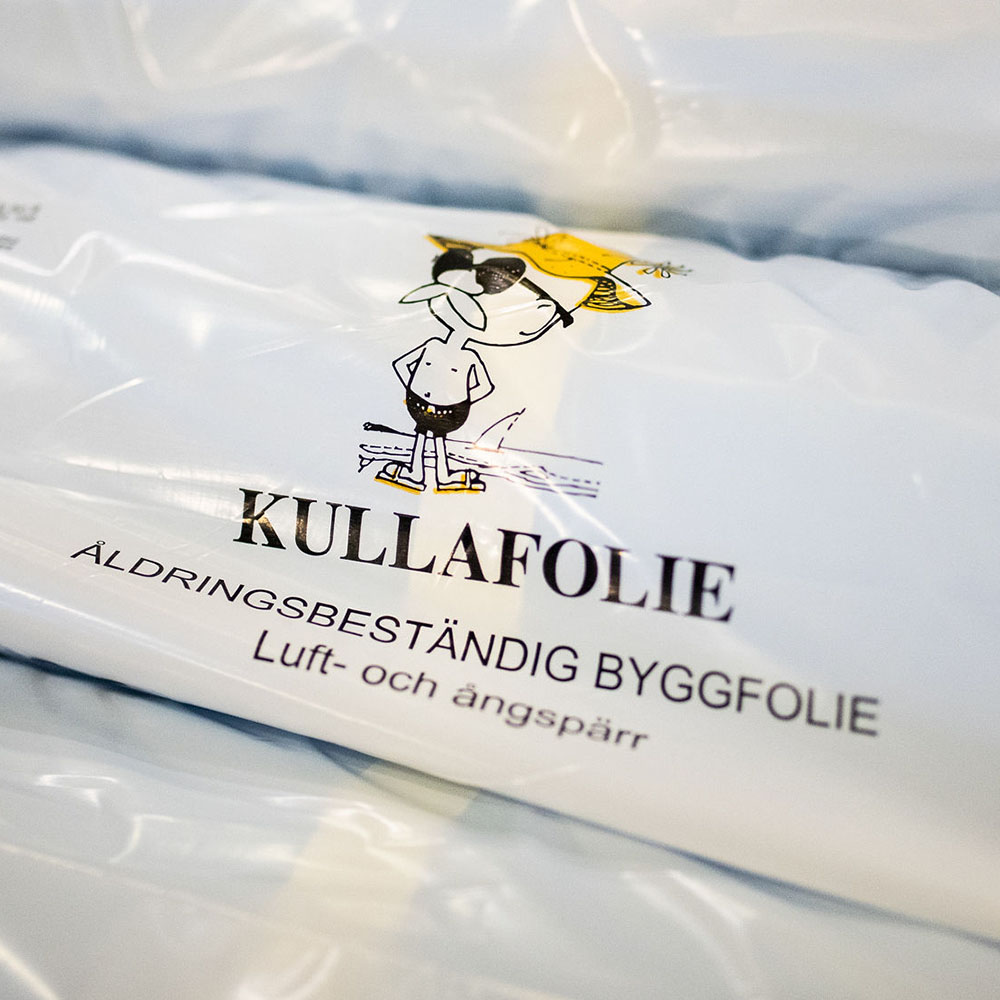 Kullafolie™ is an air and vapour barrier used inside building structures and is approved in thicknesses of 0.12 mm, 0.15 mm and 0.20 mm. We can manufacture custom widths, double-folded or flat.
Kullafolie™ is manufactured according to the IQD128 standard, which ensures the quality of product manufacturing and verifies product properties and durability. The product is UV-stabilised to prevent it from breaking down when exposed to sunlight.
Our construction film is CE marked and also approved by Sintef for the Norwegian construction standard.
Hoods are made to customer specifications. Can easily be slipped over or placed inside the packaging. The hood keeps the materials protected and packed.
Protects products from damage.
Ensures optimal pallet stability.
Fits most pallet sizes.
Supplied with or without print.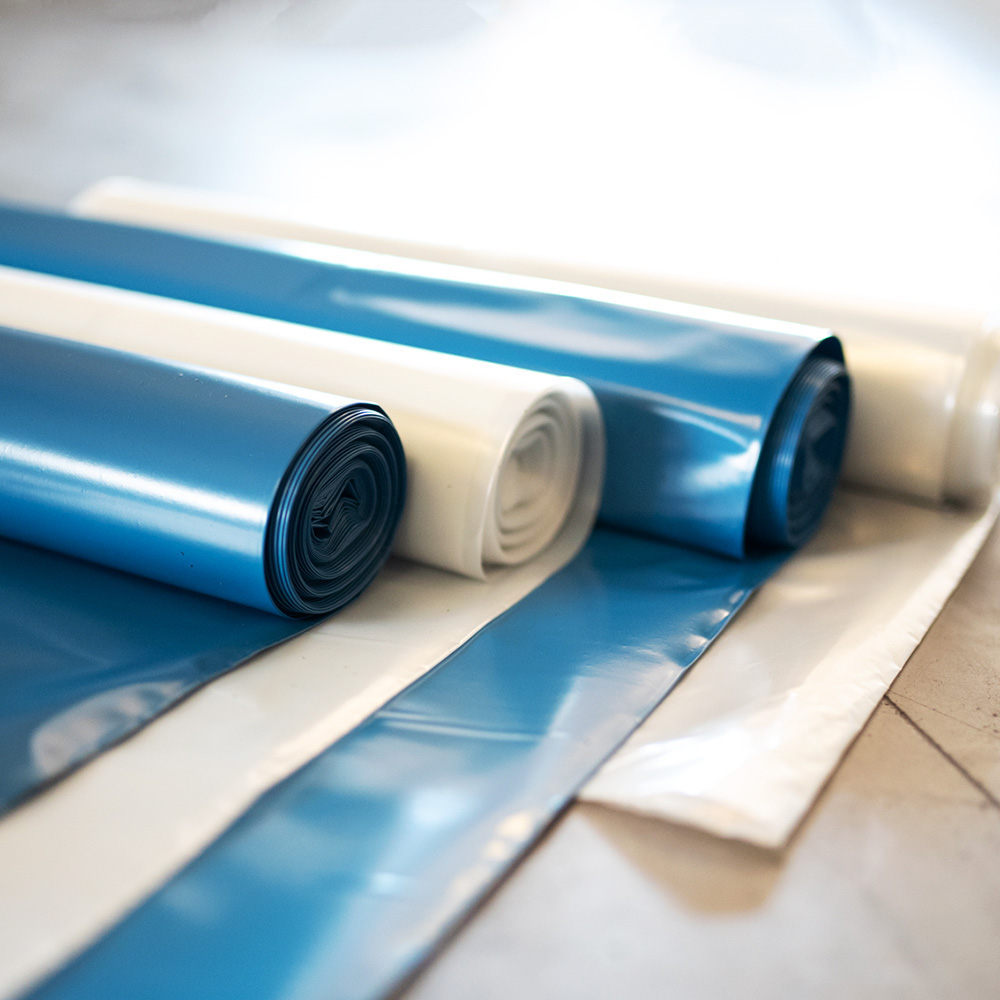 We produce custom polyethylene sacks that are ideal for a variety of purposes.
Our sacks can be used in the construction, retail and food industries, for example. The sacks can be made from recycled material.
Provides protection against dirt during storage and transport.
Supplied loose or on a roll with tear-off perforations for easy handling.